How to Order?
Few steps to know & actions to do for our offerings: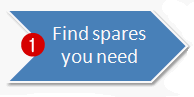 Visit our website first or download the latest catalog to quick view what we can offer, and we may have some spare parts for your need.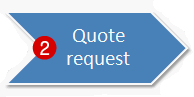 Contact us for product price and availability. Please let us know below info for quote preparation:
►What product & product quantity you may require.
►Your company (optional, if for B2B request):
►Your name / contact email / country, place and postal code (for shipping):
►If some spare part you're looking for but not on our display, just ask if we can offer.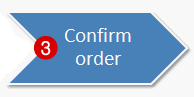 Reply us (email / fax preferred) if our quote is accepted and you're ready to pay.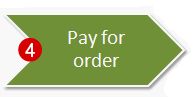 We email you our payment notice upon your order confirmation, our PayPal payment request following the payment notice if by PayPal payment terms. Buyer informs us payment after the remittance to our PayPal or T/T account.

We collect & prepare your order upon full payment receipts, and complete the delivery as soon as we can.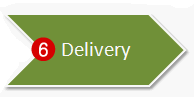 We notice buyer when our delivery is made, and provide parcel tracking information. Contact us if problems in our offering, and we welcome buyer's feedback anytime.