Please contact us whenever you are interested in spare parts on our website. Requests for a quote, feedback or inquiries for those spares you are looking for but not on our display are all welcome. Your inquiries will be responded as soon as we can in 3 days.
Email: mobilityscooterpart@gmail.com
Email: mobilityscooterparts@gmail.com(Parts Inquiry)
(To sender, in 3 days after your inquiry in case you do not get any responses from us in your inbox, please check

spam

if ours redirected there.)
Skype: taiwanyolin t
(Language: Mandarin & English)
We feel sorry for not being available for immediate international calls or Skype communication if any due to time differences, please email us your inquiries and leave your contact, our sales representative will reply you ASAP.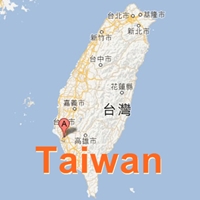 • Tel: +886-6-2495252 • Fax: +886-6-2116580
• Postal address: No.232, Zhengyi Rd., Rende Dist., Tainan City 717, Taiwan (R.O.C.)